With COVID restrictions finally easing in some parts of the world, it felt good to start revisiting some of our projects, in particular those which we never saw in person since their refits. Tom recently flew to the MB92 Shipyard in Barcelona for the inclining test of the Trinity-built 240′ motor yacht Cocoa Bean, a longtime client.
Our latest project on Cocoa Bean was an extensive exterior redesign: new sculpted aft coamings and fashion plates; a lower aft deck bulwark; new rotating flagstaff; some new accent details on the house front, sides, and mast; and a new paint scheme that included a more modern boot stripe. It was thrilling to see the result, especially in such a spectacular setting.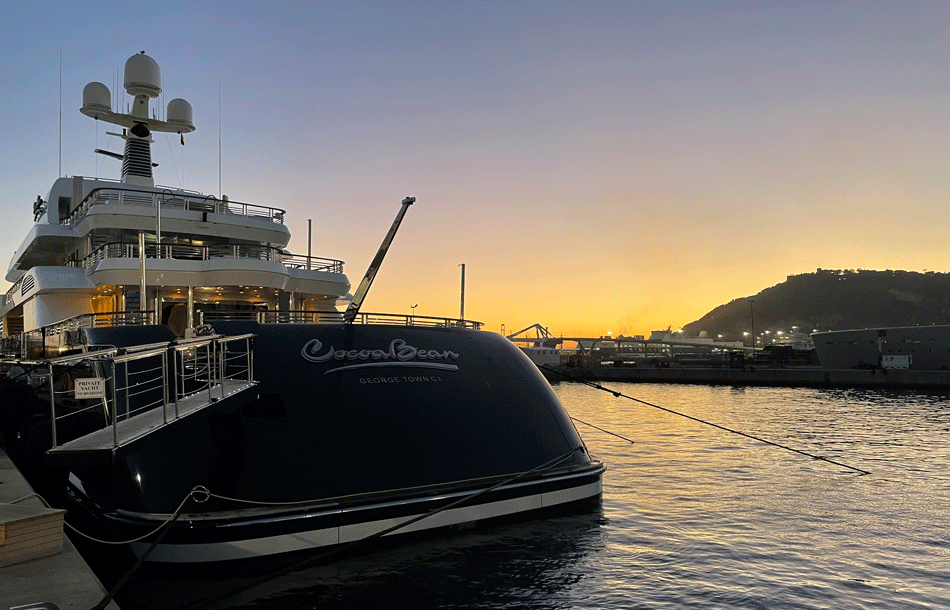 The purpose of an incline test is to verify the boat's stability – which is critically important when the vessel has gone through some significant changes. We do this by moving weights on the deck methodically and measuring the generated heel angles. We calculate the heel angles by recording how far a pendulum swings (in this case, three pendulums) and applying high-school-level trigonometry. The challenge for a yacht of this size is to use large enough weights for the measurements to be meaningful. This job required fourteen (metric) one-ton weights lifted by a large crane on the quay. That's more than 30,000 lbs of steel blocks.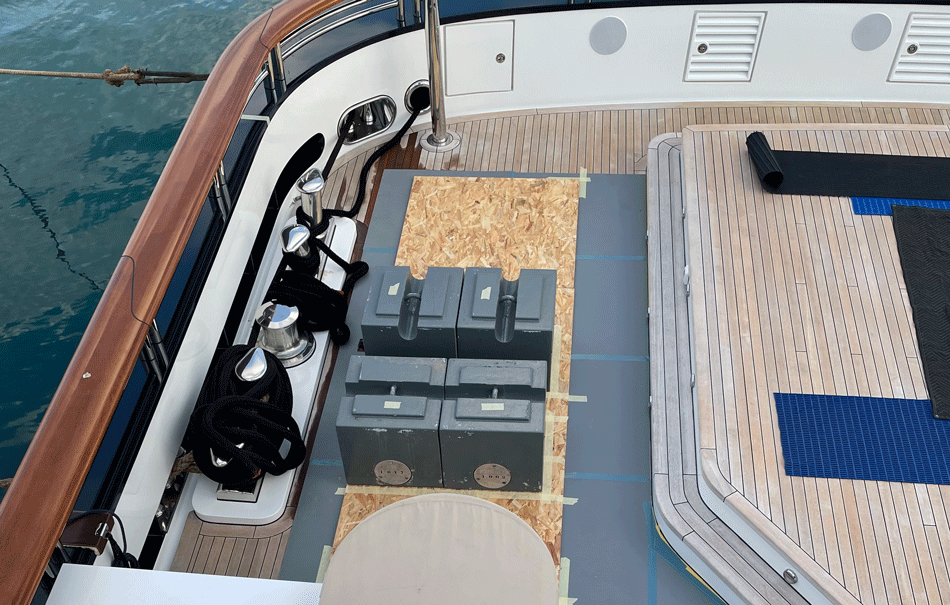 This trip was also the chance to catch up with Cocoa Bean's captain, Sean Barber, who runs the vessel and supervises and manages all the refit work. He and I reviewed the changes we've made and discussed future modifications.
A recent article in the New York Times underscored the renewed importance of Barcelona as a hub for the yachting industry. "These Boats Are Really Big, but Barcelona Has the Room."
I could feel the energy just walking the docks and seeing the flurry of activity surrounding each vessel. There are local contractors everywhere. Enormous temporary buildings encase yachts about to be painted, preventing environmental contamination and creating a controlled environment so the high-tech paint systems will adhere and cure properly. At night they glow, giving an impression of futuristic architecture.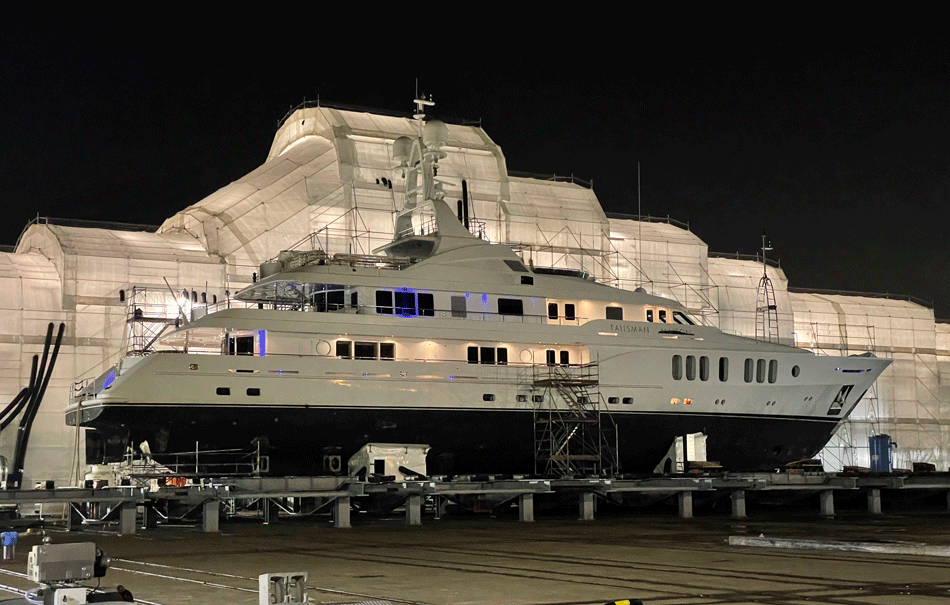 I also had the chance to visit the Museu Marítim, the local maritime museum, housed in stunning buildings that date back to the 16th century. The star of the show was the 60-meter royal galley, a meticulous full-scale reproduction of a vessel that saw action at the Battle of Lepanto in 1571.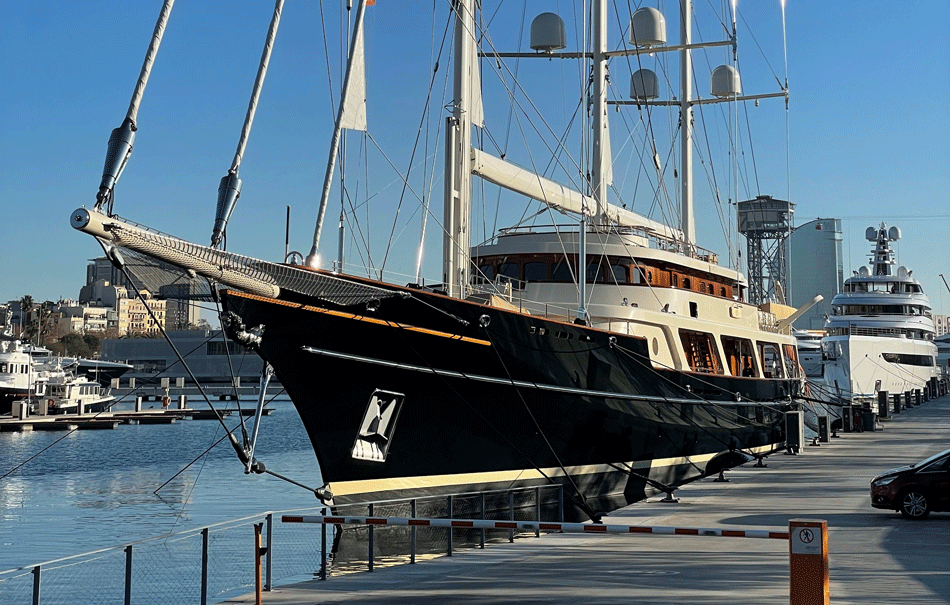 As I walked back to the shipyard through the heart of Barcelona's Port Vell, I spotted EOS (Langan Design no.25). It was nice to see a familiar yacht and was a good reminder that the work we do can give clients the confidence to roam the globe.
Tom Degremont