A few weeks ago, we shared the news that Langan Design was chosen by NorthCoast Boats to design their new flagship model, the 415HT. Now you can eavesdrop on an in-depth conversation that Tom and Sam had with NorthCoast's Podcaster-in-Chief Cesar DaPonte and Engineer Roy Pereira, which explains the collaboration in more detail—and why we're so enthusiastic about this project.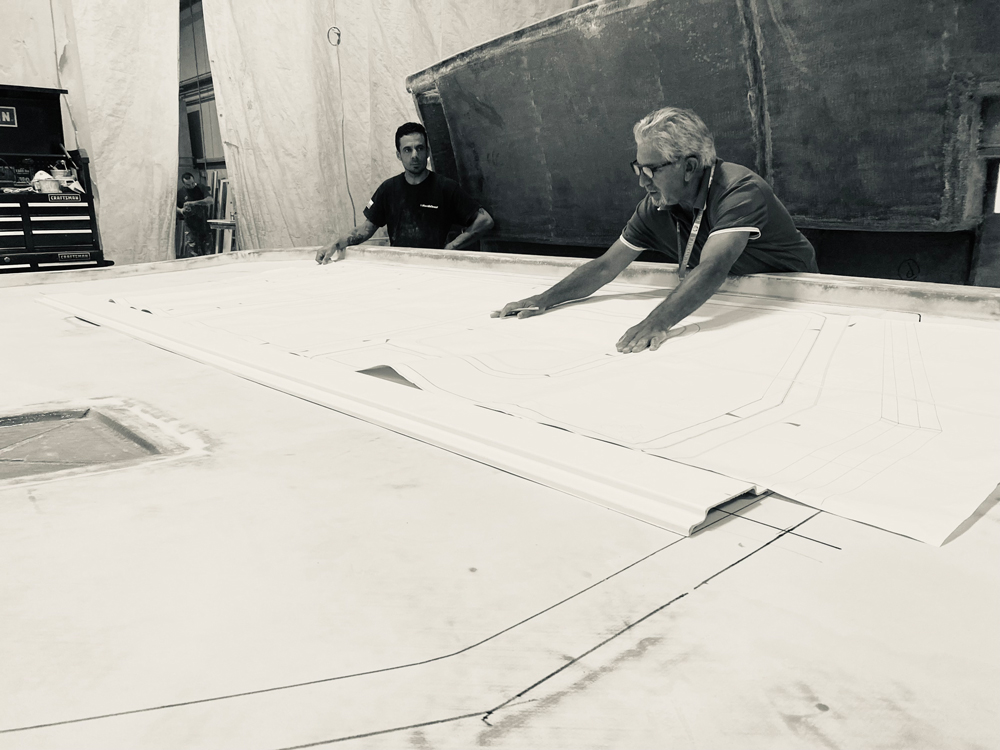 "From the first time the North Coast family met with you guys," Cesar says early in the podcast, "it was like seeing an old cousin at a barbecue; it just really fit. And together, we've been able to come up with a lot of neat things on this 415."
One of those "neat things" is that this will be the first NorthCoast design produced from a CNC-built mold. The company's previous models have been "stick-built" in-house, a process Roy Pereira says begins with a full set of line drawings and sections. "We lay those sections out with the corrected offsets, so we can put plywood over the shape of the hull. You set it up as you go; by the time you get done, you can already see the actual shape of the boat. And then you start shaping it and fairing it."
CNC molding required the Langan team to get the crucial detailing exactly right on the computer beforehand. In this six-minute excerpt of their conversation, first Tom and then Sam explain the special design challenges of CNC molding, and Cesar talks about the full-sized cardboard mockup the two companies built together before finalizing the deck design.
There's much more in the full 40-minute podcast. Enjoy and thanks for listening!